Dr Joseph Chung
MBChB, FRACGP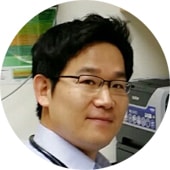 Joseph graduated from the University of Otago, New Zealand in 2008 and has worked in various fields of medicine in Victoria and NSW as a medical registrar. He realised his passion for general practice after years of hospital training in general medicine, geriatrics and palliative care, appreciating the role of general practice in providing community care and the ability to provide continuous care to patients and their families.
Joseph has completed research in areas of pain medicine and chronic disease. He attained his fellowship with the Royal Australian College of General Practitioners after completing his training in metropolitan and suburban NSW.
Joseph enjoys all aspects of general practice; with special interests in travel medicine, children's health and men's health, mental health, travel medicine, aged care, aboriginal health, migrant health and hepatitis.
Special Interests
Available days
Mon | Wed | Thurs
Dr Han Thai
MBBS, FRACGP
GradDipOccEnvH, FAFOEM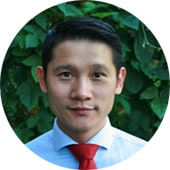 Han has been practicing medicine for over 10 years. He completed his fellowship of the Royal Australian College of General Practitioners in 2009 and is actively involved with the College as an examiner of GP registrars.
He has a special interest in preventative medicine, men's health, sexual health, and musculoskeletal medicine.
Han is a dual specialist in Occupational and Environmental medicine. He completed his fellowship with the Australasian Faculty of Occupational and Environmental Medicine (AFOEM) and has conducted research in the field of workplace stress. Han currently trains and supervise Occupational medicine registrars for AFOEM.



Special Interests
Available days
Mon | Fri
Dr Thao Nguyen
B.Sci, MBBS (Hons. UNSW), FRACGP, Dip. obs.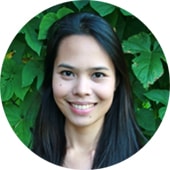 Thao graduated from medicine with honours at UNSW. She has worked in various hospitals in Sydney and rural NSW. She has additional experience in women's and children's health. Thao underwent additional training at the Sydney Children's Hospital and the Royal Hospital for Women where she completed her diploma in Obstetrics and Gynaecology. She is experienced in performing implanon insertion and removals, and is an antenatal shared care doctor with RPAH and Royal Hospital for women.
Thao values the role of GP's in being able to promote health and prevent disease, to keep people and communities healthy and happy. She enjoys meeting people from all ages and backgrounds, and the privilege of hearing their story.
Thao continues to participate in the education and training of junior doctors. She is a lecturer at the University of Notre Dame and is also an examiner of upcoming GPs with the Royal Australian College of General Practitioners.



Special Interests
Available days
Tues | Wed | Thurs | Fri
Dr Sarah MacDonald
MBBS, FRACGP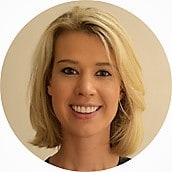 Sarah studied medicine at the University of Newcastle. After completing her medical degree, Sarah gained experience in several hospital based specialities including Rural Medicine at Port Macquarie Base Hospital, and Emergency Medicine at Royal North Shore hospital. It was during this time, Sarah decided to pursue a career in General Practice with a commitment to help her patients achieve wellness.
Sarah integrates both traditional and holistic medical practice to assess each patient's needs. She has a Post Graduate Diploma in Skin Cancer Medicine, performing minor skin procedures and a Certificate in Aesthetic Medicine. Sarah's other special interests include musculoskeletal medicine, sexual health, women's health and travel medicine.



Special Interests
Available days
Tues | Wed | Thurs | Fri
Dr Meena Pistilli
MBBS, FRACGP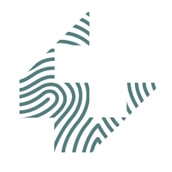 Meena completed her postgraduate medical degree at USYD in 2007 and is a fellow of the Royal Australian College of General Practitioners.
She has worked across a range of specialities in various hospitals prior to completing her general practice training. Meena enjoys all areas of medicine and general practice has always been and continues to be her first calling. Meena has a special interest in women's health and paediatric medicine, accordingly she is a shared care antenatal GP with RPA hospital.
Being a mother of two she enjoys interacting with children of all ages. When time allows she enjoys travelling, cooking and reading.
Special Interests
Available days
Tue | Sat | Sun
Dr Shriya Gupta
Bsc, MBBS, MPH
Dip Child Health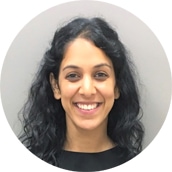 Shriya completed post-graduate medicine at the University of Notre Dame, Sydney. She completed her initial hospital training in Melbourne, before moving back to Sydney to work at Royal Prince Alfred Hospital and an Aboriginal Medical Service in Newcastle.
Shriya has an interest in preventative medicine, health promotion and paediatrics. She has completed a Masters in Public Health, and is currently completing her Diploma of Child Health.
In her spare time, Shriya enjoys spending time outdoors, either going for a run, swim or cycle, and recently completed her first triathlon!



Special Interests
Available days
Mon | Tues | Wed | Thurs | Sat
Dr Sneha Kaushal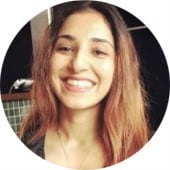 Sneha completed undergraduate Medicine at James Cook University and attained a certificate of excellence for womens health by RANZCOG in 2010.
She has since worked in various public and private hospitals across NSW and QLD, having spent 3 years working in dedicated cancer care facilities. During this time, she has undertaken Advanced surgical anatomy courses and attended various national/international oncology conferences. She has also held an Academic title of an Associate lecturer for 3 years, and was previously involved in medical student/junior doctor training and examination.
Sneha is passionate about primary prevention and evidence based medicine, as well as having an interest in women's health/mental health/minor skin procedures.



Special Interests
Available days
Mon | Wed | Thurs | Fri | Sat
Dr Joseph Noble
Bsc, MBBS, FRACGP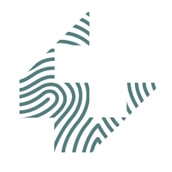 .



Special Interests
Available days
Sat
Dr Farah Noaman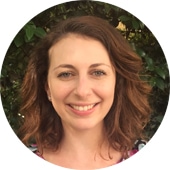 Farah is fully trained by the industry leader, Allergan, in the administration of anti-wrinkle medication so you can enjoy the same high standard of care you've come to expect from the practice.
To complement your health and wellbeing, Farah will freshen a tired face with the use of the highest quality anti-wrinkle injections, while maintaining a natural and expressive appearance.
Farah has also been a proponent of prevention of cure in all areas of medicine, health and wellbeing.


Special Interests
Available days
Tuesdays by appointment only
Clinical Psychologists
Cameron
Clinical Psychologist
B.Comm, MLLR, MBA
GDipPsych, B. Sc (Hons) Psych, M. Clin Psych, Dpsych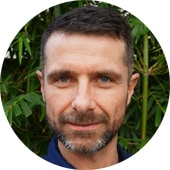 Dr Cameron McIntosh is a Clinical Psychologist and Director of Unique Minds Clinical Psychology and has joined the team at Crown Street Medical. Cameron worked in a number of corporate and executive roles with some of the largest companies in Australia and overseas for 15 years, prior to working full-time as a Clinical Psychologist. Cameron is committed to continued learning, practicing evidenced-based interventions, and has a passion for assisting clients in a way that recognises each person's unique presentation. Cameron has a doctorate in Clinical Psychology and a strong and ongoing interest in research.



Special Interests
Anxiety and Panic
Alcohol, Drugs, and Gambling problems
Stressful life changes
Depression
Grief and bereavement
Phobias
Relationship problems
Sleep difficulties
Workplace/Study Stress
Available days
Tues | Wed | Thurs
Melissa
Clinical Psychologist
B.Psych (Hons); GCert.Journalism
M.ClinPsych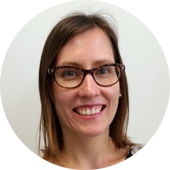 Melissa completed training in Clinical Psychology in 2013 after a number of years working in psychological and psychiatric research. Melissa is driven to help minimise the burden of psychological problems on individuals, their families and the community through the timely assessment and management of mental health problems using principles of early intervention and recovery.
Melissa is passionate about research and providing individualised treatment plans based on current evidence. She works clinically in both the public and private sectors and has a particular interest in difficulties with anxiety and panic, depression, work/study stress, sleep problems and adjustment to stressful life events.


Special Interests
Anxiety
Panic
Depression
Sleep Problems
Adjustment
Relationship Difficulties
Work/Study Stress
Available days
Tues | Wed | Sat
Tawna
Clinical Psychology Registrar
B.Sc, B.Com, PgDip.Psych, M.ClinPsych
MAPS, Associate member of Australian College of Clinical Psychology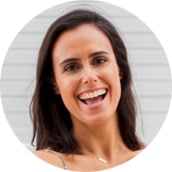 Tawna has been working as a psychologist for the past decade across various clinical, community and corporate mental health settings. She has primarily worked in adult mental health contexts but has more recently moved into working with adolescents and young people.
Tawna's aim is to make people feel safe and at ease, providing them with a calm environment to explore big feelings and overwhelming thoughts. She draws on a range of evidence-based therapy frameworks so she can tailor her support to meet the unique needs of people she works with.
Particular interests of Tawna's are post-natal depression and anxiety, perinatal counselling (including unexpected pregnancies), parenting and relationship challenges. She co-founded The Bumpy Road, a psychology service focused on enhancing the wellbeing of women in their transition to motherhood. She's also interested in helping individuals dealing with trauma, grief and loss."
Special Interests
Anxiety
Mindfulness Training
Perinatal Counselling
Post natal Depression
Parenting
Relationship Challenges
Workplace Stress
Young Adults
Available days
Mon | Tues
Dietitians
Dimitra
Dietitian
BScience(Nutrition)(Hons1)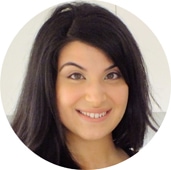 Dimi is our friendly dietitian who is passionate about the role of nutrition in improving and maintaining health and quality of life.

Dimi graduated from Sydney University with class 1 honours and has experience working in hospital, community and private practice.


Special Interests
Available days
Wed
Physiotherapy
Mai
Physiotherapist
BAppsSci (PHTY)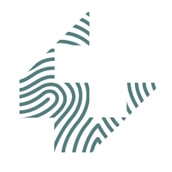 Mai graduated with an undergraduate Bachelor of Applied Sciences in Physiotherapy from the University of Sydney. Mai enjoys the multifaceted nature of Physiotherapy and the impact it has on a patient's health and well being during chronic and acute injuries or conditions.
She is interested in Musculoskeletal Physiotherapy, particularly the shoulder, knee and ankle, Respiratory and Neurological Physiotherapy and is trained in Exercise Prescription for rehabilitation and weight loss. In 2011, Mai studied at Northeastern University in Boston, Massachusetts where she undertook studies in Ergonomics and Injury Prevention in the Work place environment.
She plans to undertake further training in women's health and to keep up to date with new emerging research to further shape her experience as a well-rounded Physiotherapist in order to provide the best possible care for the diverse populations at Crown St Medical Centre.



Special Interests
Ankle Injuries
Chest Physiotherapy
Ergonomics
Exercise Prescription
Instability Injuries
Knee Pain
Low Back Pain
Shoulder Injuries
Work-related Injuries
Available days
Mon | Tues | Thurs
Yohan
Physiotherapist
M.Phty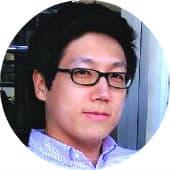 Yohan is an experienced therapist with extensive training in musculoskeletal physiotherapy. He completed his post-graduate degree at the University of Sydney. In addition to his professional physiotherapy degree, he has studied Chinese Medicine and is registered with Australian Traditional Medicine Society (ATMS).
Yohan has also achieved full credentialing in Posturology with the Collège International d'Etude de la Statique in France by Dr. Bernard Bricot.
Yohan applies his own commitment to health and wellness to all of his patients, ensuring an active, energetic and evidence-based approach to physiotherapy.



Special Interests
Available days
Fri
Exercise Physiology
Caitlin
Ex Phys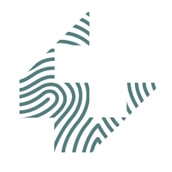 Caitlin is an Accredited Exercise Physiologist with Exercise and Sports Science Australia (ESSA). She has a passion for health and life balance. Her degree has enabled her to help people prevent chronic disease and injury as well as assist with rehabilitation and health management. Caitlin believes the most safe and effective natural tool to help you is movement and she will facilitate your journey of implementing it consistently into your lifestyle.
Caitlin has spent many years working in and around Surry Hills and she is available for Consultations on most Saturdays at Crown Street Medical Centre.



Special Interests
Available days
Sat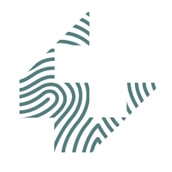 Biography coming soon.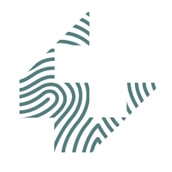 Annika will be commencing her medical studies in 2018 at the University of New South Wales, and has a keen interest in the health care sector. In her spare time she volunteers in the rehab ward at Greenwich hospital, and enjoys spending time talking to the patients there.
Annika hopes to be a friendly face behind the front desk and to make your visit as pleasant as possible.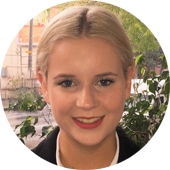 Emily is a Communications student at UTS with experience in administration for corporate and cosmetic medicine as well as General Practice. She hopes to provide you with the highest level of customer service during your visit to Crown St Medical Centre.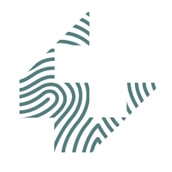 Neesha studies Advanced Science at the University of New South Wales, with a major in Neuroscience. She is passionate about helping patients have a seamless visit from start to finish - and is always happy for a quick chat.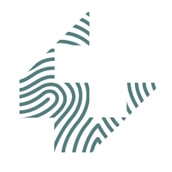 Winnie is a commerce and advanced science student majoring in pathology at the University of New South Wales. She is welcoming and enjoys helping people, hoping to provide you with a positive customer service experience when you visit Crown St Medical Centre.